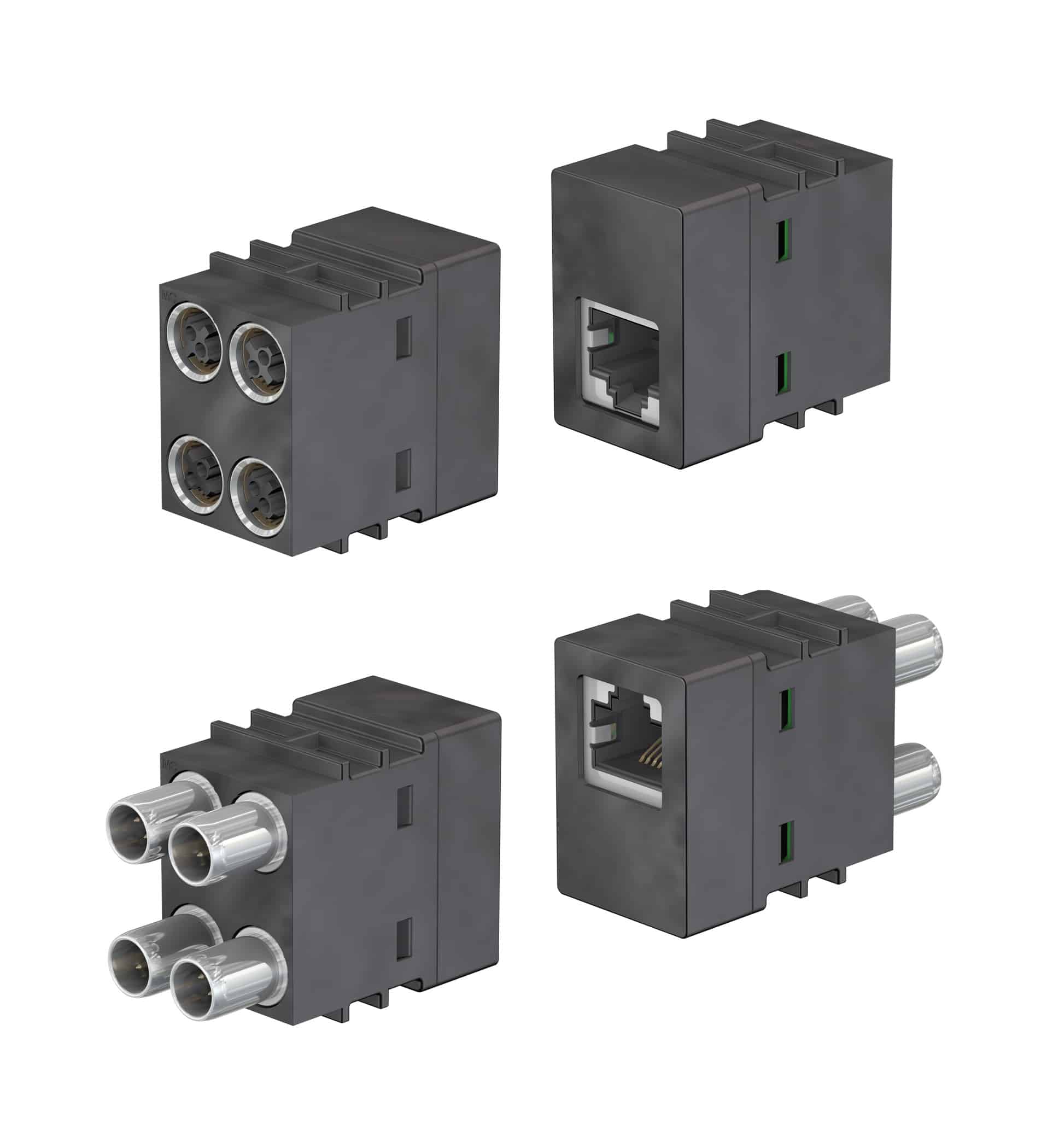 Multi-Contact's modular CombiTac connector system is now available with a 10Gbit Ethernet module, enabling it to connect Cat6a cabling via its RJ45 sockets. Supplied fully assembled, the rugged module can provide high speed data communications in harsh industrial environments.
Providing 100, 000 mating cycles under the most demanding mechanical and environmental conditions, the space-saving connector can be used in applications such as factory automation, machine-to-machine (M2M) communications and real time data sharing.
The new module is also suitable for rail applications, as it meets the EN45545-1 standard on fire resistance for railway vehicles. In addition, it is vibration resistant to IEC 60512-6-4 and satisfies UL 1977 requirements up to 30Vrms. Operating temperatures range from -40°C to +90°C.
CombiTac connectors can be fitted with any combination of high voltage, high current, data, fibre optic, power, thermocouple and coaxial contacts, and even pneumatic and fluid connectors.
The connectors achieve their long term reliability due to the use of MULTILAM technology, a proprietary contact system that uses multiple torsion spring contact elements that allow electrical contact to be made via a large number of contact points. This arrangement substantially reduces contact resistance and ensures strong resistance to shock and vibration.