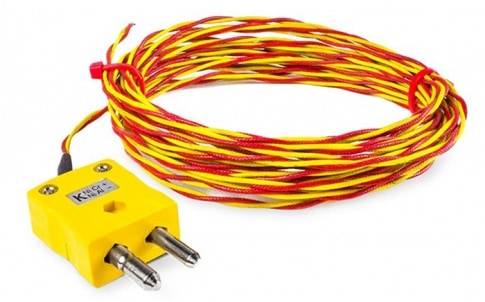 - Thermocouple type K
- Fast response, welded exposed junction
- 5, 10 or 20-metre-long high temperature glassfibre insulated twisted cable
- Good temperature resistance (not suitable in fluids)
- 1/0.711mm conductors (21awg)
- Temperature range 0°C to +700°C
- Standard plug termination
- Tolerance to ANSI MC96.1 Class 2
- Colour code to ANSI MC96.1
- Ideal for test & development applications
Labfacility are the UK's leading manufacturer of temperature sensors, thermocouple connectors and associated temperature instrumentation and stockists of thermocouple cables.
We are specialists in the design and manufacture of custom-built temperature sensors at our 12,000-square foot Yorkshire plant in Dinnington.
To purchase online for immediate despatch, please view our website below.
Labfacility
01243 871280