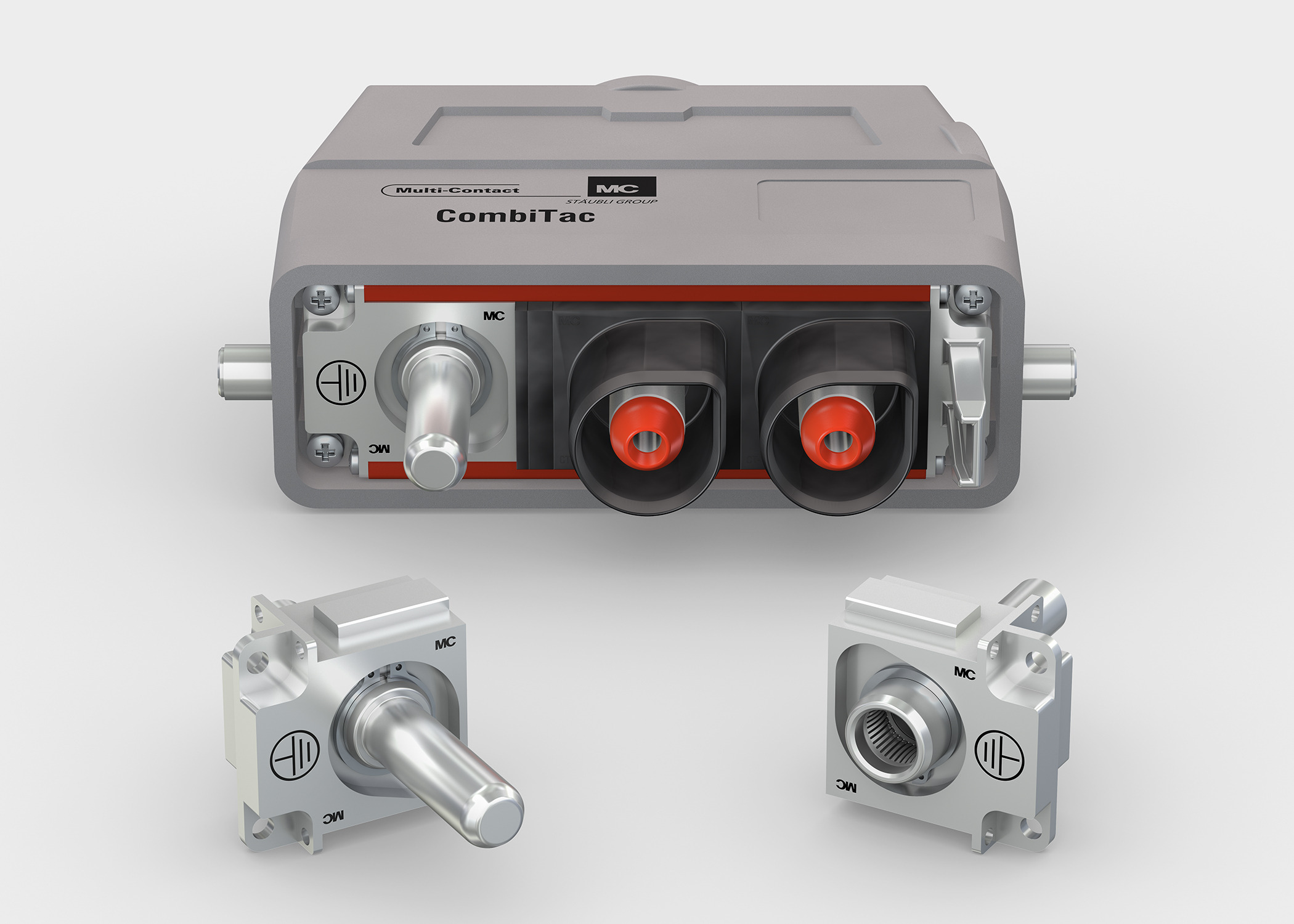 A dedicated protective grounding module is now available for the versatile CombiTac connector system. The new module is suitable for the system's conductive DIN housings and it protects users against electric shock in accordance with the IEC 61140 standard.
The PE module replaces one of the connector's two guide pins to provide a heavier duty ground connection rather than relying on the standard guide pins for this function.
Suitable for use with live conductors with cross-sectional areas from 10 mm2 to 50 mm2 (AWG 8 to 1/0), the module has a crimp terminated brass contact rated at 10,000 mating cycles.
The CombiTac connector system is produced by the Swiss manufacturer Stäubli Electrical Connectors, formerly known as Multi-Contact. The connectors can be fitted with any combination of high voltage, high current, data, fibre optic, power, thermocouple, coaxial and even pneumatic and fluid modules.
The PE module incorporates MULTILAM technology, a proprietary contact system that uses torsion spring contact elements to produce multiple contact points and ensure high reliability and low contact resistance.