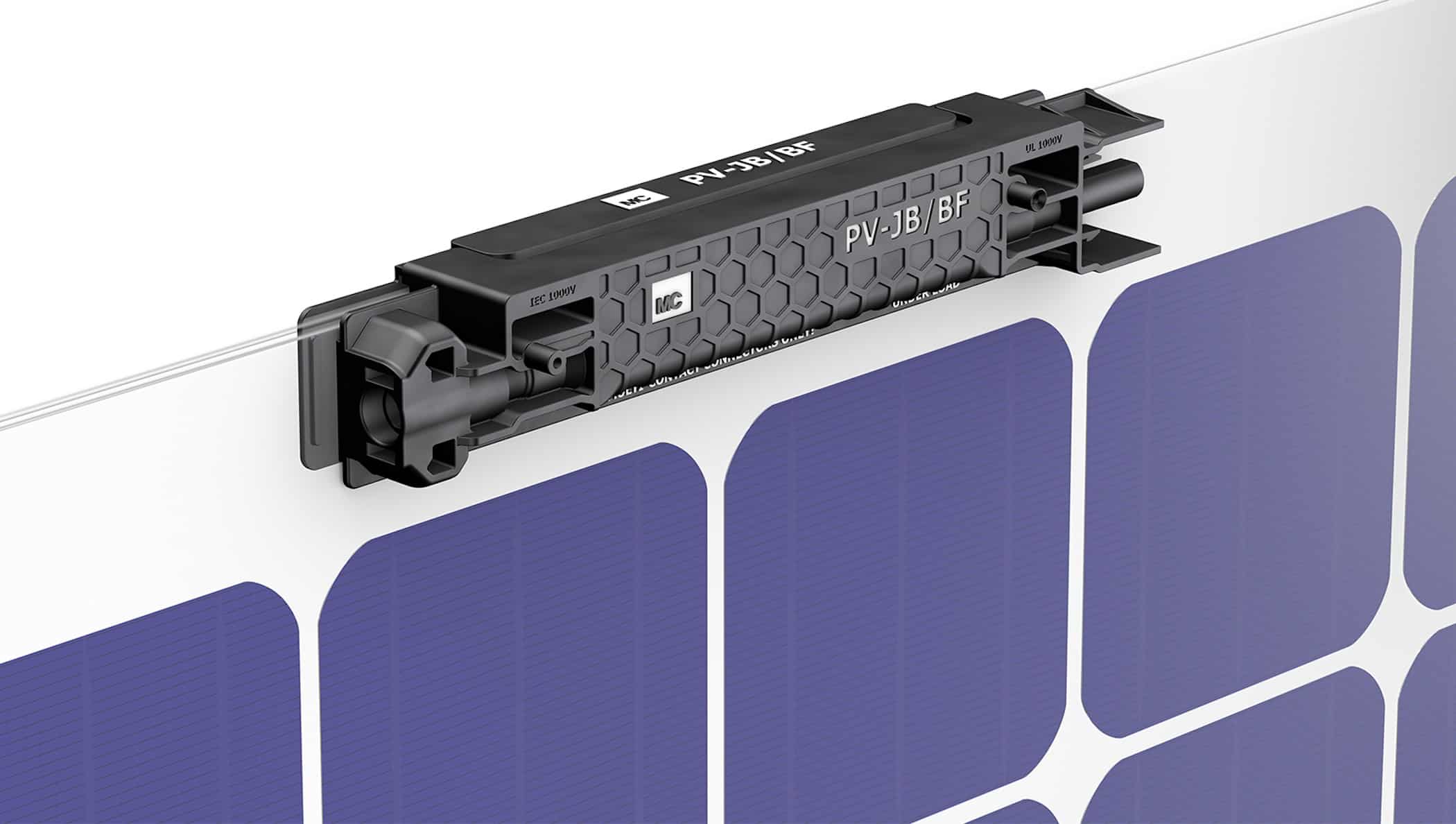 A new edge connector for bifacial solar panels has been introduced by Multi-Contact. The slimline PV-JB/BF junction box can be mounted on the edge of double-sided panels without obscuring any solar cells. Where the panels are intended for use in a building integrated photovoltaics (BIPV) system, this enables the connector and cabling to be hidden within the façade frame.
Suitable for module thicknesses between 5 and 9mm, the two pole unit uses Multi-Contact's industry standard MC4 connector system. The integrated MC4 connectors make it possible to connect the exact cable length needed.
The junction box is suitable for automated assembly and has three bypass diodes, allowing it to accept four bus ribbons. Connection can be by welding or soldering.
Rated at 19 A and 1000 V DC, the connector offers environmental protection to IP67 when mated, and IP2X unmated.
The heat management of the PV-JB/BF allows a bypass current of 17 A with ribbons not exceeding 90°C, which reduces degradation of the EVA encapsulant.