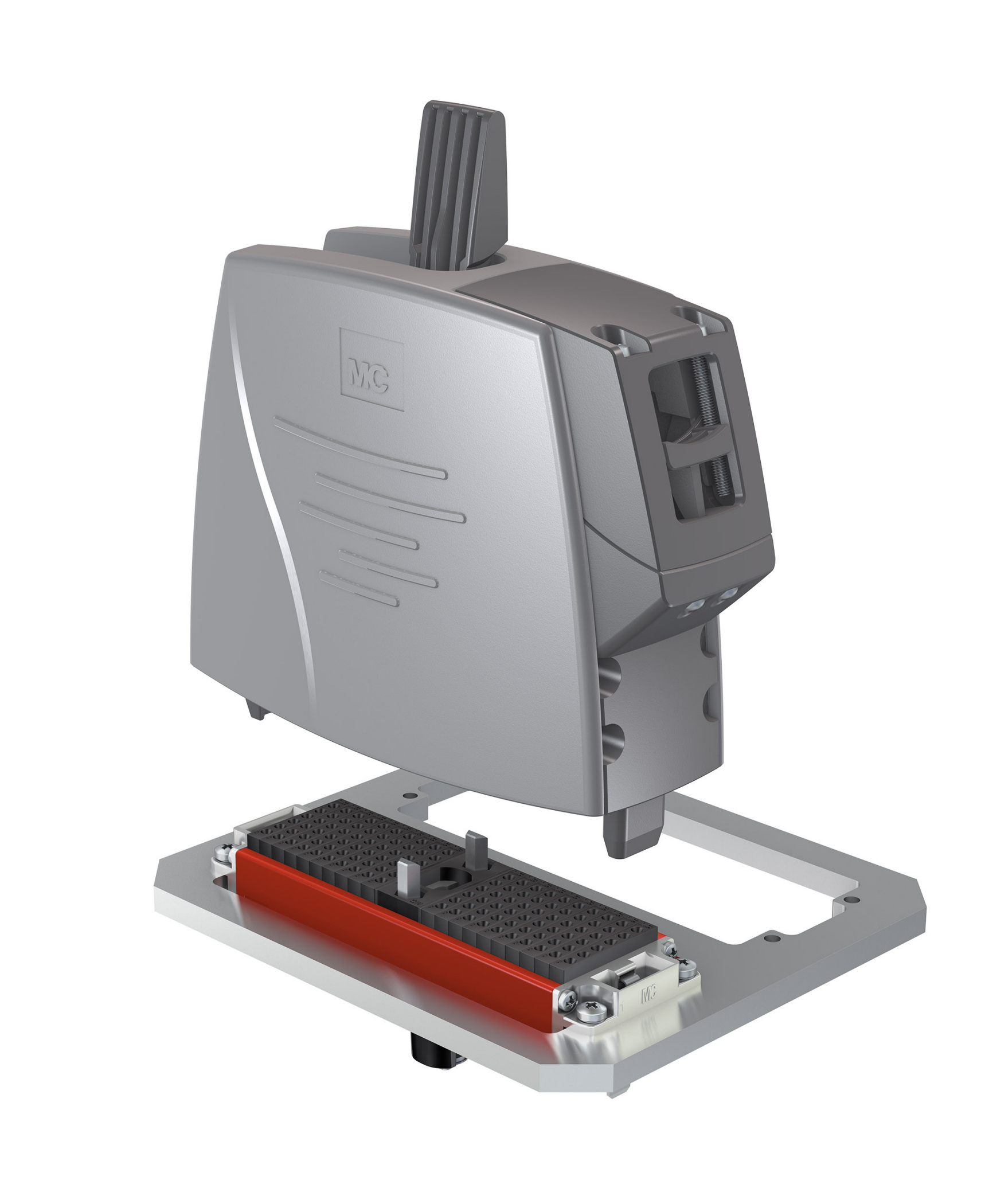 With its easily removable cover providing quick access to up to 320 contacts, the new CombiTac light housing connector allows simple electrical testing in applications where there is a high density of signal contacts.

Introduced by Stäubli Electrical Connectors, formerly Multi-Contact, the ergonomically designed device has a centralised spring locking mechanism that draws the connector into its socket and locks them together. The plastic cover can then be quickly removed, giving direct access to all contacts to enable troubleshooting of signal faults.

The connector is particularly suited for use in electrical test laboratories in the automotive, aerospace and defence industries, where it can provide rapid connection and testing of the large number of signal conductors that link test instruments and the units under test.

Up to 320, 0.6mm diameter signal contacts can be housed in the connector, or there can be other combinations of signal and power contacts up to 6 mm in diameter.

The system is adaptable and expandable, as any unused contact carriers can be used for later expansion, and the 36 coding settings can also be changed manually on site.

IP20 environmental protection is provided in the mated position, and the housing is rated for 10 000 mating cycles. The cable can be straight or side entry, with an adjustable cable clamp.