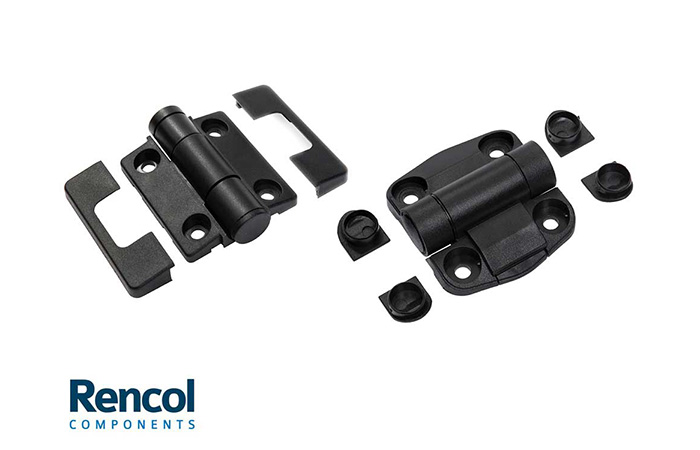 Detent hinges combine several important functions in one discreet package. The primary function is to allow a door or access panel to be installed in a cabinet or enclosure, while the secondary function is to hold doors open at a predetermined angle, or multiple predetermined angles, hands-free, and without the need for additional mechanical support from a gas spring or folding latch mechanism. 
This integral locking feature has several benefits. Firstly, no additional hardware is required to hold the door open. This lowers overall the overall cost, and lowers weight. Furthermore, the absence of additional hardware provides much better access to the cabinet or enclosure – often vital for tight electrical enclosures and machine control panels.  
Detent hinges are generally more suited to mounting lightweight panels. A typical panel will be plastic, composite or aluminium sheet. In these situations, detent hinges are the optimal choice. Weight and cost are kept low, there are fewer components to maintain and service, and better access is provided.  
Rencol's detent hinges are available with pre-set detents at various angles, including 0°, 80°, 115° or 150°. Also available is a triple detent hinge with three pre-set detent angles at 0°, 120° and 170°. All hinges are manufactured from a durable thermoplastic and come complete with caps to provide tamper-resistance and protection from contaminants.