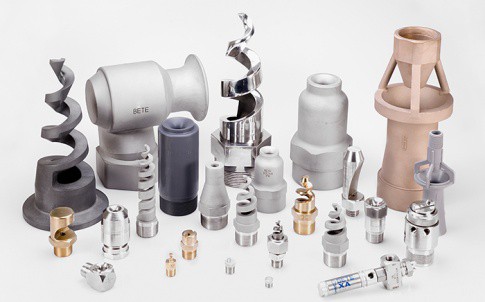 Spray nozzle specialist BETE Ltd is re-branding to now trade as THE SPRAY NOZZLE PEOPLE (SNP). BETE Fog Nozzle, a leading American manufacturer of spray nozzles, remains a key supplier and their nozzles are still available exclusively through SNP in the UK, Ireland, France and Spain.
SNP has grown over the years and, for some time now, has supplied more than just Bete Nozzles.  Included in the SNP range now are couplers and nozzle holders from Uni-Spray, automated tank cleaning systems from Dasic Tank Clean and specialist paper industry nozzles from ML Gatewood. As a result of this expansion sharing the name with their initial principle manufacturer makes less sense, hence the rebranding to Spray Nozzle People which better reflects the breadth of products and solutions now available.
SNP's marketing director Ivan Zytynski said: "The Bete product range remains central to the Spray Nozzle People and our rebranding is in no way indicative of any changes in the relationship with Bete Fog Nozzle.  It is simply the case that we need to take into consideration the brand equity of our other key suppliers. Therefore, we have opted to develop an independent brand serving and promoting multiple manufacturers brands. Apart from the name change its business as usual."  ENDS.
More details at:  http://www.spray-nozzle.co.uk/spray-nozzles