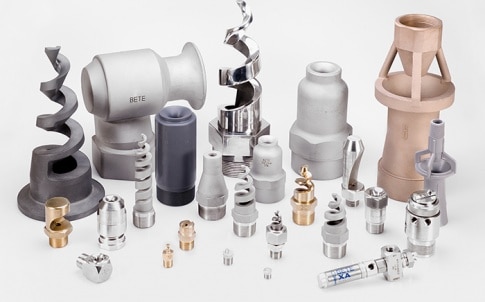 Spray nozzle specialists THE SPRAY PEOPLE GROUP (SNP) has made moves to bolster its support for the UK's food processing industry. With increased pressure on prices and the ongoing uncertainty over supply due to Brexit, SNP are reconfirming their commitment to supporting UK food producers with advanced spray technology. Ivan Zytynski, Marketing Director of SNP comments, "In these uncertain times the last thing our customers need is to have to worry about whether a key component is in stock". Sometimes a 2 week lead-time is unacceptably long so SNP have taken the followings steps:
Improved UK stock levels. This means that high-quality stainless steel air atomising and tank cleaning heads are available for next day delivery to UK sites.

Improved information. Spray nozzle selection can be complex so a redevelopment of the Food Industry section of SNP's website has been completed which provides users with a wealth of information on correct nozzle selection for optimal spray set-up.

Improved product range. New products have been added to SNP's tank cleaning range including the World's first 360º clog resistant tank cleaner the HydroClaw. The air atomising range has been extended to include new standard body types making it even easier to swap to SNP's nozzles.
Ivan confirmed, "Whatever one's personal views and opinions on Brexit, it's now clear that UK businesses are in this situation together. The food industry faces more uncertainty than most sectors so our efforts are a small, but important contribution to help our customers. By ensuring quick and hassle-free supply of key components we will help our fellow UK based businesses to get through these uncertain times".