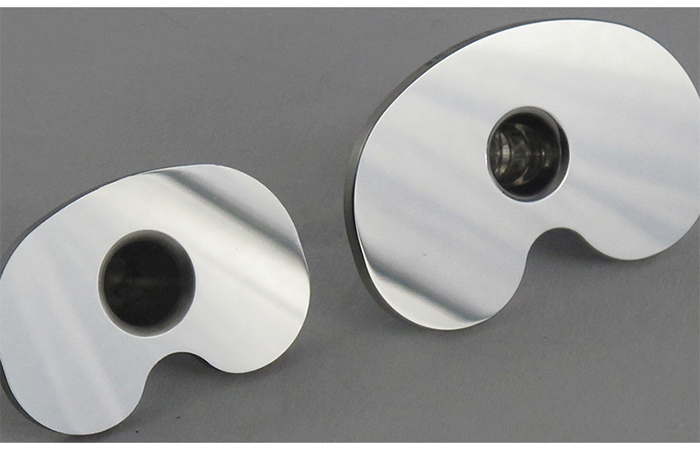 Although the name Kemet is synonymous with diamond lapping and polishing solutions, some applications require a solution that diamond alone cannot achieve. Kemet's COL-K products have transformed the polishing of medical, and injection mould inserts in a way that has reduced polishing costs by over 60%. The COL-K range provides a repeatable mirror polish, in as little as 2 stages - pre-polishing with diamond and a final polishing process with COL-K.
If used with the recommended Kemet composite on the pre-polishing stage, as well as a blemish free mirror polish, it's possible to generate a sharper edge on polished components with far less "roll off," compared to a standard diamond/polishing pad process. This is particularly important for small polished components where flatness is critical along with a blemish free finish.
To complement their range of non-diamond, super-finishing media, Kemet have developed the KemCol 15 - a machine based on the popular bench-top Kemet 15, but incorporating stainless steel elements in place of painted components for longer life, and contamination free polishing. It is fitted with fully programmable peristaltic pump system, and either ceramic faced, or aluminium conditioning rings. Kemet offer process trials to establish and recommend the most cost effective and repeatable solution for any application. Their expertise covers not only flat requirements, but also spherical and cylindrical surface finishing challenges.
If you need a solution that's out of this world, why not follow Kemet to diamond and beyond.