Mecmesin's MultiTest-xt is a versatile tensile and compression tester controlled by software running on a touchscreen console.
With the MultiTest-xt, tension & compression tests are performed at the push of a button, making it ideal for routine quality control of a wide array of products, materials & components. It is specifically designed for environments where throughput, productivity and minimal training are vital and where the use of a computer is not always suitable.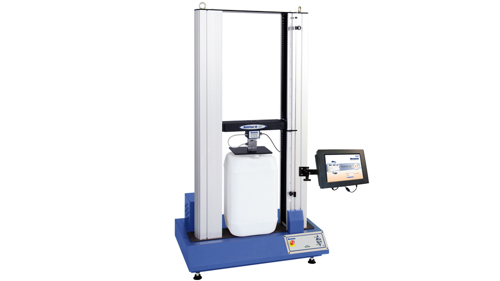 Available in single-column and twin-column models the MuliTest-xt can be fitted with a wide range of tensile grips, bend jigs and compression fixtures for measuring tension and compression from as little as 2 N right up to 50 kN.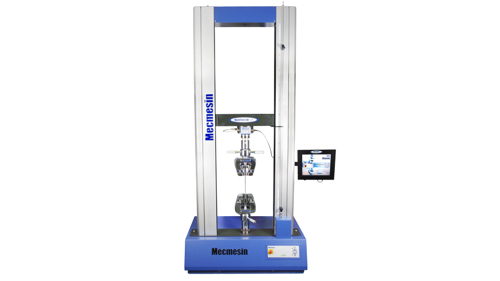 Key features:
Password protected log-in - identifies operator for full traceability
Fast access to 5 favourite tests - customised icons ensure instant test selection
Unlimited library storage of test methods - minimises set-up time
Easy-to-use with minimal training - 'Simplicity itself' one button launches the test
Large, easy-to-read touch screen display - clearly shows Test Results and Graph
Colour-coded indication of 'Pass' or 'Fail' - immediately alerts the operator
Test Report - print a comprehensive report of results tailored to your needs
Easy programming - intuitive menus guide you through creation of test routines
Customised reports - create your own tailored report
Choice of 3 program modes:

'Quick Test' for basic force testing
'Program Test' for standard test routines
'Advanced Test' for sophisticated test routines

Rugged construction - ideal for Production and QC Lab Environments
Simple touch screen interface - no separate computer required
1000Hz data sampling rate - ensures accurate capture of peak loads
USB output - save test routines and results to a memory stick or network
Flexible - 'plug & play' for easy interchange of loadcells
Wide range of test stands – 7 capacities from 500 N to 50 kN
For more information visit https://www.mecmesin.com/software-controlled-force-systems/single-column-force-tester?model=Console-driven
Or contact PPT Group UK Ltd t/a Mecmesin
T: +44 (0) 1403 799979
E: info@mecmesin.com